Can premature ejaculation be cured? Many People Have Asked. So Here Is Your Answer. Read More & Comment To Win A Prize.
S.K
Can premature ejaculation be cured? ?
Can premature ejaculation be cured? is one of the most evasive topics in most relationships. Sadly it is one of the relationship killers. It can frustrate your sexual life and even create a wide gap in your relationship. Can premature ejaculation be cured? To answer this question, we are going to look at some basic facts about premature ejaculation.
What is Premature Ejaculation (PE)?
Premature ejaculation is a state where a man ejaculates just before or moments after penetrating into the vagina or anus during sexual intercourse. For some men, premature ejaculation is also a symptom for those with erectile dysfunction ED. Men with ED will tend to rush sex to maintain and sustain an erection, then make the mistake of ejaculating too quickly. Although there is no set time that a man is required to ejaculate, it is easy to tell that you have ejaculated too soon. For some, it can be a minute after the penetration while others it can be five minutes.
Types of Premature Ejaculation. There are two main types of premature ejaculation. These are:
1. Lifelong Premature Ejaculation
This is a condition that has been in a man's life for years. Probably you experienced it since your first sexual encounter and it has remained until today. A research that was published by a neuropsychiatrist going by the name Marcel D. Waldinger revealed that most lifelong PE cases are caused by genetic factors.
2. Acquired Premature Ejaculation
This is a condition in which a man who has a healthy sex life suddenly starts ejaculating too soon. Acquired PE is caused by various factors including health issues, stress, anxiety among others.
Why is premature ejaculation so frustrating?
By climaxing too soon, you will lose your erection immediately. Getting another erection will be a herculean task. This leaves you in an awkward position. You won't be able to engage in sexual intercourse yet your partner is yearning for it. In other words, premature ejaculation renders you incapable of satisfying your partner in bed.
Sex is one of the ingredients of a successful relationship. If you deliver an underwhelming sexual performance, your partner will endlessly become frustrated. She or he may see you as a weaker man. Since you are unable to satisfy sexual needs, they may consider seeking satisfaction from somewhere else. This means that PE can easily lead to infidelity or more frequent use of sex toys.
Even as a man, premature ejaculation can be a source of mental torture. The thought of being unable to sustain an erection for long will kill your self-confidence and you will end up having a low self-esteem. Premature ejaculation can lead to separation and you may fear to get into any other relationship until the problem is resolved.
How to delay ejaculation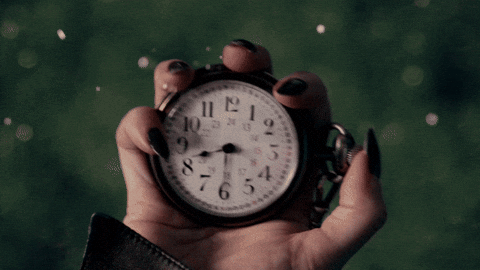 The question can premature ejaculation be cured? is a problem. Every problem has a solution. There are various ways of preventing yourself from climaxing early. Here are some tips for delaying an ejaculation:
Pause-start technique: In this technique, you will stop thrusting once you feel that you are about to cum. You can then resume thrusting once the sensation has subsided.
Slow down: This method requires you to slow down your tempo whenever you feel like you are almost reaching to a point of no return. There are several things that you can do to reduce the pace. You

can start thrusting at a slower rate, change the sex position or even reduce the depth of penetration. The sexual tension will fade away hence preventing you from ejaculating.
Squeeze method: This technique is quite simple. Once you are about to ejaculate, withdraw the penis from the vagina and squeeze its head. The feelings will subside and you will resume the intercourse.
Change your thoughts: The mind is a powerful thing. Therefore if you change what your thinking during sex, you can help yourself to last longer in bed. Think about work, your bank balance or hobbies to control and reduce your sexual desires.
Masturbate earlier in the day: Choosing to masturbate earlier in the day if you are having sex in the evening, will certainly help to control PE. This strategy doesn't work for all men, as sometimes it can be counter-effective by totally killing the sexual desire. However, for some it works well as the buildup of semen will not be as great and will help you to last longer in bed.
Are there medicines that can help?
There are numerous medications for curing premature ejaculation. They include:
1. Topical anaesthetics such as benzocaine and prilocaine. These anaesthetics contain numbing agents which reduce the sensitivity of the penis. You need to apply the anaesthetic on your penis some minutes before the intercourse.
2. Some oral medications that you can take to prevent PE include:
a) Antidepressants
b) Phosphodiesterase-5 inhibitors such as sildenafil
c) Analgesics
3. Quality delay sprays like stud delay spray can also be used to reduce the sensation of sexual intercourse for a period of time, and therefore reduce the chances of PE. We also stock some other famous Chinese delay sprays in our shop which are effective. These can be seen below.
Conclusion
Can premature ejaculation be cured? From this article, it is clear premature ejaculation can be cured. However, you first need to personally accept that you are suffering from this condition, without denial. From there, you can embark on a healing process. It is important that you talk to a health professional who is an expert in sexual matters. The expert will identify the cause of premature ejaculation and recommend the best treatment for your needs.