Porn Vs Reality
S.K
Porn Vs Reality
The Purpose of Porn
Porn can have its place in a person's sexuality, but taking porn too seriously can lead to some psychological setbacks. Porn is an art form, and designed for entertainment, and what it shows us isn't reality but merely a reflection of it. Porn can be arousing and useful in the right situation but you should always be aware of porn vs reality as this can affect your attitude towards the opposite sex. Porn isn't real. Real sex is much different and much better, than what you see in porn.
Porn Is Fantasy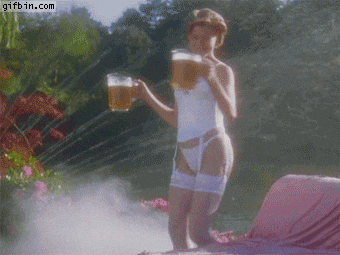 Porn is fantasy, which means that it is unrealistic. Porn can have a healthy place in your sexual appetite so long as you understand porn vs reality. Porn is merely artistic images that express to our mind certain appealing characteristics of the sexual act. We should not wish to explicitly emulate what we see so much as to be aroused by it, so we can partake in our own more realistic and true brand of love-making.
Unrealistic Human Connections
Porn unrealistically portrays human connections. Porn aims to appeal to our most animal instincts by showing two people having intercourse at first sight, which is not something that is actually healthy or should be strived for in real life. It works on our imaginations in the heat of the moment as we are watching it but to think that it is behaviour that should actually be emulated serves to misunderstand the reality of the situation. Porn doesn't show the time that lovers may spend together to form the bond they have. This can create unrealistic expectations when it comes to sex, in terms of being comfortable with your lover and performing sexual acts together.
Unrealistic Body Types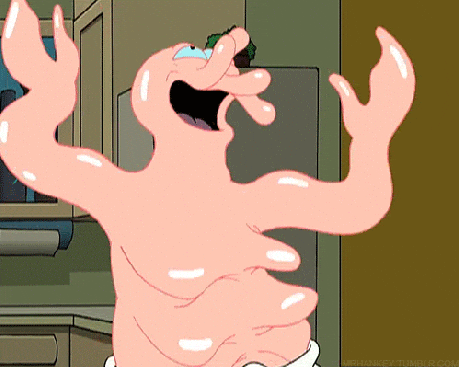 People in porn generally do not look like you or I, and this can lead to unrealistic body standards. Porn unrealistically portrays:
Penis size

Weight

Muscle mass

Pubes

Body types

The average appearance of genitalia

And more.
There are no pubes, everything is waxed. Waxing is a painful process and many people don't do it for this reason. Assholes are all bleached, flawless and look like you can eat your dinner from them. Everyone is toned and without stretch marks, and the weights and body types on display are not at all the norm for the average human. This alone can create societies where youth's growing up can spiral into depression because they cannot achieve these body types, as seen in the Instagram generation. The penises are long, girthy and symmetrical and the vaginas are all smooth and rosy pink.
Artificial Beauty
Blemishes in the skin can be airbrushed over, and many porn stars even perform body modifications surgically to get the body they think will look best on camera including breast augmentations, penile implants & bum implants which are also now the in thing. This is all well and good for the sake of visuals but expecting ourselves to look this way all the time in our own homes is ridiculous, unhealthy and expensive as these surgeries cost a bomb.
Foreplay Is Important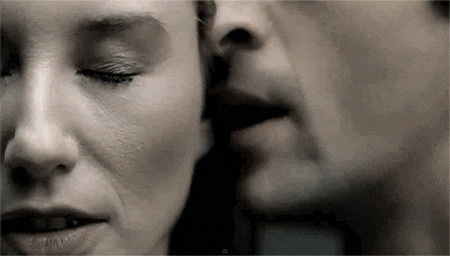 Foreplay is a lot longer in real life than it is in porn and the actual act of penetration is shorter. Foreplay should be just as desirable as the act of penetration in and of itself and can be just as rewarding and gratifying. Foreplay is important because it opens up and lubricates the genitalia and it involves lots of mental stimulation which is not always displayed in porn movies. Long foreplay can lead to both better and more orgasms in both men and women. For many, foreplay is the best part of sex.
Real Sex Is More Sporadic
Real sex has breaks in between where partners can share in intimate conversations and just hold each other, recharging for the next bout. Sex is much more than just a visceral act, it is the epitome of a union between two lovers, and it entails a wide and personal understanding between two like-minded souls and bodies.
Unrealistic Standards for Men to Perform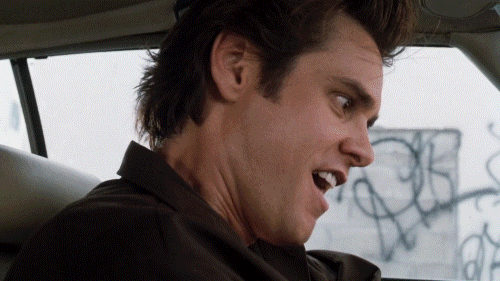 The pressure on men caused by porn films to last longer during penetration than usual can actually result in men sacrificing their own health to be perceived as better lovers. Taking pills and performance-enhancing drugs that can often-times lead to heart defects further down the road is a common route for many men. This is why we recommend organic solutions which are more healthy, you can read about this HERE. All of this to perform an act of lovemaking that is less like love and more like the recreation of a porn film.
Fun for No One
The person that you are trying so hard to impress by your porn emulation will likely be confused, uncomfortable, and slightly irritated. Both of you will just be more frustrated than ever when the act is done. It is best to be comfortable with who you are and realize that sex is something intimate and personal, and different for everyone.
Porn Positions Are Unrealistic
The reasons that people in porn have sex the way they do is because it looks good on film. This doesn't make it practical or actually sexy if you were to do it in real life. In fact, porn stars are known to feign arousal and take performance-enhancing drugs that allow them to do what they do in the parameters of a scheduled film shoot. Most couples stick to more conventional positions, such as doggie style, cowgirl and missionary.
Porn Vs Reality Stylistically
A lot of the angles and positions we see in porn are there not because those positions are the best or most pleasurable but because they allow the camera to get a full view of the genitalia. A lot of the common elements of porn are there for visual reasons and not because they realistically depict sex.
Sex in Porn Is Exaggerated for Visuals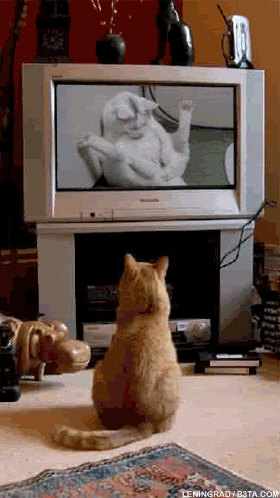 Things like deep-throating and facials are more tricks for the camera, and not often something you will find lovers doing behind closed doors. They are in films because they are showy and make great sexual use of the visual medium that is porn. We perceive porn with our eyes, so the more that is conveyed visually, the more aroused we become. This is not true of natural sex where the most prominent feelings are those of touch.
Don't Idealize Porn
Don't spend too much time striving for fantasy that you forget porn vs reality. Idealizing the mindset of porn can make you have unrealistic standards for what your love life should be. Not all sex should be like it is in porn, and sex in porn is in no way "better" then sex otherwise. Focusing too much on how sex is in porn can lead a person to become deluded and depressed, and may prevent them from having any sex at all.
Porn Has Power
Sexually explicit images have a power over us that we cannot control, it is in our biology. Studies show that men and women often think about sex up to 20 times a day. The medium through which we view sexually explicit images can, therefore, have great power over our way of thinking. Porn can alter our minds and our behaviour and it's best that we, understand porn vs reality so that we can fully utilize our own sexual powers.