Many People Ask. How has Covid-19 affected dating?
S.K
Many People Ask. How has Covid-19 affected dating?
Gone are the carefree days of handshakes, house parties and hook-ups. While all areas of our lives have been affected during this crazy year of 2021 and last years 2020, dating is one area that has been hit particularly hard for most participants. These days you are more likely to get a text from the government's contact tracers telling you to self-isolate than you are from your crush inviting you for a coffee. Just how has Covid-19 affected dating? Let's find out.
Since the world first started going into lockdown back in the early part of last year, several online-dating platforms, including Tinder and Bumble, reported a sharp increase in user engagement. There are millions of people dating online now, that would have never considered doing so if it weren't for covid-19. It seems people have been pushed towards the online dating world. It's not difficult to see why when everybody is stuck at home all day. What else is there to do but swipe, right? But it's not much use finding a potential love interest if you can't meet them in person. Or is it?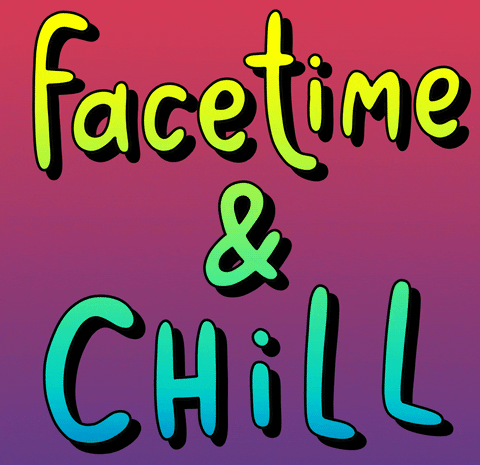 Online dating used to consist of swiping and messaging, but face-to-face interactions over the internet interactions such as facetime have become a crucial part of dating during this socially distanced period. Replacing that awkward first meet up in a coffee shop or bar with a first meet up through a laptop screen at your kitchen table might not sound like an improvement, but there are benefits. For those people who get anxious on the first date in person, holding the interaction online can lead to more relaxed, and therefore, less stressful conversations. There is also the added benefit of being able to blame any awkward silences on a disconnected wi-fi connection. Just sit still, and your date will think the internet has frozen, rather than you.
Many people who would never have considered online dating before may find it isn't as bad as they thought. Virtual contact has provided a way for new relationships to begin during the pandemic, and that is something everybody should be thankful for. Without it, many of us might go days without any communication, or only having young children to interact with. Perhaps an online first date doesn't sound so bad when the only topics of conversation you have had as a single mum for the last few months have been about colouring crayons and Pepper Pig.
The volume of dating website signups this past year answers the question of how has Covid-19 affected dating. Its no longer the realm of people just seeking no-strings sex. It has become one of the only ways we can converse with the outside world. There is no doubt about it that this is the best way to date right now. That is because, for the foreseeable future, traditional dating is on hold.
Forget about meeting somebody in a bar, at a gig or in a club, these days you can't get within two metres of another person without somebody jumping out and spraying you with a sanitiser, or calls of wheres your facemask? Your best option these days is to meet in a park, but even that's not so comfortable in the winter season especially before 4 pm in the UK as it is normally dark. I suppose the way around it these days is to have a takeaway coffee, sit in a car together on a safe public road whilst wearing a mask. This way you can keep warm, and engage in a meaningful stimulated conversation, or better still get some exercise together by going on a walk.

The guidelines on what is or isn't acceptable anymore are continually changing, leaving singletons pulling their hair out. In the UK, travelling to different communities or tier areas have a risk attached, so meeting your new-found match is not simple. People & businesses don't know whether they are coming or going. Perhaps you had a favourite place to take a potential love interest that always seemed to work. The chances are that place is now deemed to be unsafe and either closed or severely restricted. As if dating wasn't challenging enough, you are now expected to do so at a distance. Many people have subconsciously asked, but how are you supposed to be attracted to that guy/girl at the bus stop if you can't even see his/her face, facial expression or smile behind the mask?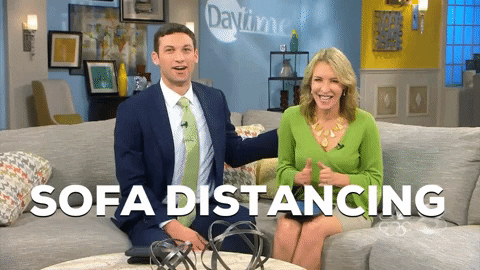 Inviting people you meet online back to your place, or going to someone's house to hook up also is not risk-free. Long are the days of feeling 100 per cent comfortable giving your new date a hug or kiss, as your not certain on their hygiene or if they have just bought Covid-19 into your home. This is why dating in public has its advantages, where you can see and gauge your love interests hygiene habits, by seeing how many times they apply their sanitiser or wash their hands. 
Covid-19 has a lot to answer for but there are positives to come out of this alternate reality
Being able to get to know somebody online first can allow for a more meaningful connection that might not otherwise be achieved if the relationship skipped straight to the physical stage. Time is one thing that we all have a lot more of right now, so embrace it and get to know the object of your desire on a deeper level before the world eventually returns to normal, and we all start bed-hopping again. 
For those people who like to string others along by going on multiple dates, and getting free lunches, those days are on hold. Their victims now hold the advantage of knowing where they stand by getting a proper chance to get to know them online or on a park bench before investing money into dating them.
Saving money is another positive on how has Covid-19 affected dating for some people. For those of you that can continue to work normally, work from home or even get furloughed pay you are one of the fortunate ones, and by not having places to go, does create an opportunity to save money for those special dating experiences rather than meaningless ones.
Another thing that this enforced isolation has done is cause some singletons to look at their situation and question whether they are truly happy being by themselves. Living alone might be a lifestyle choice, but the reality of it changes when there are no places to go and no people to see. Suddenly, the idea of having another person around your home might not seem so bad. Perhaps one thing that will come out of this Covid-crisis will be that some of those people who had been happy to stay single for life might re-evaluate that choice and decide that living with a partner will be more beneficial than they had previously thought.
With dating predominantly restricted to the online world right now, or meeting in a supermarket, several of the prominent dating apps wasted no time in filling the needs of the single masses. Video functions now appear on many sites, including Hinge with its "Date From Home" feature which asks the user if they would like a digital date, and Match.com reports a 69% increase in video chat usage. Even Tinder, once the go-to site for no-strings shenanigans has rolled out a video chat feature called "Face To Face." Zoom and Houseparty exploded in popularity since the pandemic began with their ability to bring families, friends and potential lovers together for chats, quizzes and lockdown parties, and there are certainly options available for those looking to stay involved in the dating game from a distance.
We don't know when the world will return to normal, but dating goes on, just in a very different way. While some people will have seen their love life suffer during this time, many relationships will have blossomed over the virtual airwaves of the internet. Embrace this new reality because it can lead to love, stay positive. Remember, it won't be long until we are attending post-Covid-19 weddings and listening to the groom talk about how he met his lovely new wife over a video chat at his dining room table.
Ultimately when it comes to how has Covid-19 affected dating, let us all come out of these unprecedented circumstances real soon in a positive mindset so we can take our virtual date on to the next level.