Many People Ask Does Age Difference Matter In A Relationship? Join Our Blog & Comment To Win A Prize ?
S.K
Does Age Difference Matter In A Relationship?
In recent times, satisfaction in relationships has been getting increased levels of concern, attention and focus. Of special mention is the fact that recently, many questions have been emerging with regards to the variance in the set standards for ideal and socially approved relationships and marriages.
Does the age difference matter in a relationship? this one of the biggest questions many people in relationships have to deal with today. We often wonder whether there are certain age-match patterns that need to be strictly followed to guarantee the success of a relationship or if there are some deviations allowed.
If you ever find yourself in a similar dilemma and wondering how to proceed, this post is for you so read on to learn more.
What Do You Want From A Relationship?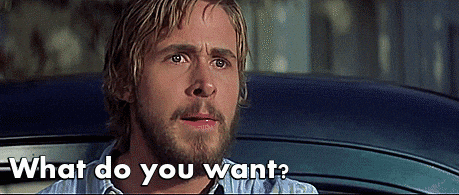 Firstly, does age matter in a relationship in order to be socially accepted? As long as both parties are of legal age. Let's put it this way, what if the man is 50 years of age and he is dating a girl who is 18. Is this wrong? Many social circles would say, yes this is wrong, however, there are many couples worldwide that fit into this category. What are your thoughts?
When it comes to relationship goals, you will hear some very common clichés such as "the heart wants what it wants" "love is blind" and "age ain't nothing but a number". Even more worrying is the fact that it is generally believed that you can't control falling in love with someone even if there are certain attributes that are quite opposite to the generally-accepted ways of how things should be. But it is also a fact that when you choose to take the relationship up to the next level such as living together or marriage, there are certain guidelines that society would expect you to follow in any case. This is one of the points that make you wonder does age difference matter in a relationship?
Age is among the very basic determinants of the quality of a relationship and it also expects a certain pattern for both genders. Usually, the age difference within certain limits (proven by studies to be up to 3.5 years on average) is considered ideal with women expecting their partners to be older and men generally preferring to choose partners who are younger than them, but the roles can be reversed, as there have been many older women such as Kris Jenner, Madonna & Jennifer Lopez (to name a few), that like their men younger. In same-sex relationships according to journals, statistics show that about 15% of female to female unions and 25% of male to male unions demonstrate a large age gap, so this trend is popular.
But then again, how would this general preference matter and up to what extent? As a man, what you may usually look for in your female partner is youthfulness (reproductive fitness) and emotional support. Whereas women generally prefer an older man because they want to be more secure when it comes to resourcefulness, maturity & experience which are also very attractive traits.
However, does the scenario translate into online dating in quite the same way? For instance in Tinder (dating app), what prompts individuals to select their preference of age category?

Marital Satisfaction
Marital goals have been classified into three main categories for heterosexual, homosexual, lesbian & bisexual people, i.e personal growth goals, instrumental goals such as self-preservation and resource acquisition, and companionship goals. Your priority with regards to these goals may radically change with the passage of time and as you mature. For instance, young couples will prefer personal growth, middle-aged prefer instrumental goals whereas older couples tend to focus more on companionship goals, and that can also be a major determinant of the dynamics.
If maturity is what you are looking for then when discussing the question "does age difference matter in a relationship?'', it is important to remember maturity cannot necessarily be based on age. Society expects us all to show the same patterns and pace of cognitive development although that might not necessarily be the case. You can find an older mate and yet he or she may be quite immature and childish, so to speak. There are other factors too that might vary your preference for a certain type of marriage goal. These include but not limited to cultural background, religious beliefs, communication patterns/skills, life transitions, problem-solving and attribution, etc. If both of you are seeking the same thing from the relationship, then you being on the same page facilitates the matter very positively and the rest doesn't matter much.
There is a huge age difference between Vinny C. and his wife, Kerrie K. Though Vinny is 57 years of age, it is not unusual to confuse him with a 40-year old. From this example, it is clear to see why the question of does age difference matter in a relationship may not necessarily depend on how old or young you are, but how old you look or feel.
Many same age couples metabolic age's are not the same. This can be due to health issues or not keeping healthy lifestyle practices, so people truly are as old as they feel and it doesn't matter much about age in years in this respect when comparing a couple whose ages are different.
Choosing A Partner Who Already Has Children Near Your Age
The quality of relationships may also be affected tremendously if one of you has children from a previous marriage or relationship, and the child is grown up. This might present some serious challenges and how you both are willing to cope will then determine the quality of mutual experiences. For example, if the child's age is close to you or your partner's age, or even older than you or your partner, this can cause some complicated social stigmas, and could also cause your child to lose respect for you.
With the above being said, it is down to you and your lover to decide what matters the most, and if the sacrifice on a social stigma is worth it.
Financial Security and Career Development
One of the main reasons why couples heterosexual, homosexual, lesbian or bisexual prefer to choose elders could be because they are often looking for financial security for themselves or their children. Usually, a younger partner would not be at a sufficient stage of their career to provide an active lifestyle or even provide the luxuries some partners desire, therefore choosing an elder mate seems like the better option.
Retirement is also a big challenge when it comes to making a choice against the set norms, because if there is a massive age gap, the older person may retire earlier and be in a different life stage to their younger partner. Being at a different stage in life can bring various challenges, such as having more time. If this time is not well managed, the person that has retired could become idle.  So, does age difference matter in a relationship? Well, it does, at least when considering that mature partners are likely to be at the height of their job careers as opposed to younger ones.
However, there is an exception here – young entrepreneurs or those that were born into rich families. If you are lucky to find a compatible young person and they happen to be quite cultured in terms of character and mannerisms, then the question does age matter in a relationship will not hold.
Average Life Span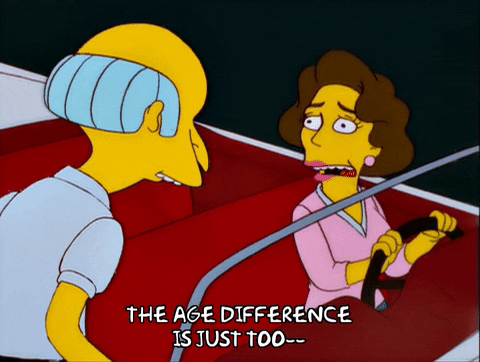 Another interesting factor you can take into account relates to the fact that women tend to live longer than men and hence, marrying a younger man rather than an older one can be considered positive in that regard. According to GeoBase, the average life expectancy for women was 83 years old, and 79 years old for men in the UK (2019). Worldwide, the average life expectancy at birth was 72 years in (2016) according to the world health organisation.
With the above being said when the man is already in or past his middle age, as a younger partner you could be faced with concerns of ill health, emotional stress and other factors that could see you lose your lover.
Final Thoughts



Firstly, its a matter of knowing the social stigmas that society could label you with when you date or start a relationship with someone who has a massive age difference from you. By knowing the consequences of your actions only then will you be able to know what you want and know if age difference matters to you in a relationship.
Evidently, set norms have a strong foundation behind them and by following them you might save yourself from certain major challenges and social stigmas in your relationship. But on the other hand, is it a matter of individual preference? Experience comes with age and this can be very attractive to the opposite sex.
Marriages and relationships that are conventionally based on set norms and values are also falling apart and yet, couples who are in relationships with large age differences when it comes to generally accepted parameters, are also likely to stick together. So, it is better if you ask yourself does age difference matter in a relationship? and reach your own conclusion based on how important these discussed points are for you.
If you think we have missed anything, or you have anything to say on this topic please leave your comments below to have a chance of winning a prize in our blog competition, and also join our future blog updates by submitting your name and email in the footer form below.